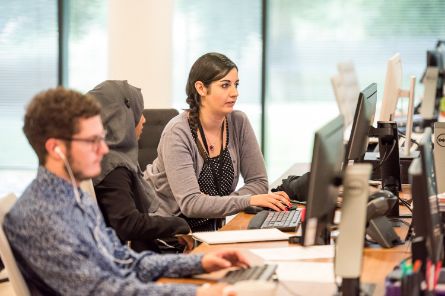 Quick facts
Founded: 1998
Headquarters: Alexandria, VA
Legal status: Privately-owned
Global customers: 8,000,000+ organizations
Flagship product: Bitrix24
Global partner network: 17,500+
Staff: 1000+ 
Languages: 18

It is currently one of the largest collaboration platforms which has been chosen in cloud or on premise by over 8,000,000 organizations. Bitrix24 partner network consists of more than 17 500 companies in 152 countries. 

The service has been repeatedly praised by PC Magazine, Forbes,
TechRepublic, The Huffington Post, Venture Beat and other media outlets.
Bitrix24 - is an initiative of Bitrix, Inc., a privately-owned company owned and managed by its founders. The Bitrix24 service is the final evolutionary stage of Bitrix Intranet and Extranet solutions (Bitrix, Inc. products) and was launched as a beta cloud-based service in April, 2012. Bitrix takes pride in serving customers ranging from Fortune 500 companies to small organizations, including well-known enterprises like Xerox, Samsung, Volkswagen, KIA, Gazprom, Vogue and PC Magazine.

Bitrix24 provides a complete suite of social collaboration, communication and management tools. It offers CRM, files sharing, project management, calendars, and more. Bitrix24 is available in cloud and on premise.

Software products from the Bitrix Inc. allow users to utilise modern technology to create their Internet projects at a minimal cost. The company's products are widely used by state and educational institutions, large-scale enterprises, and various organisations.  

Based on the feedback we receive, customers find our product solutions essential to the success of their Web projects. The Bitrix's license and pricing policy enables its clients to continue to develop their Web projects as their company grows.

Currently, our company's focus is on continued development of the features for the software product Bitrix Site Manager. The popularity of this software is due to the variety of complex and effective features vital to managing a modern Web project.

Word from the guys at the top
Bitrix24 Inc. has a strong commitment to providing superior service to all of our customers