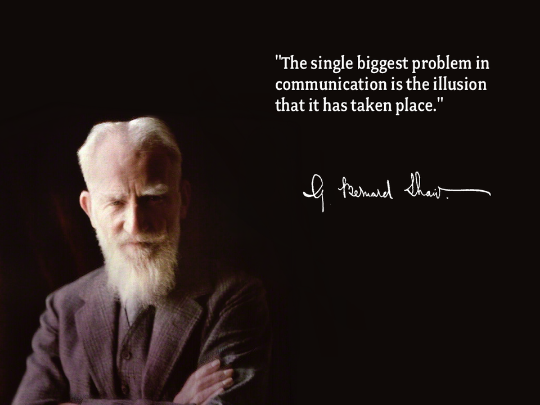 "THE SINGLE BIGGEST PROBLEM IN COMMUNICATION IS THE ILLUSION THAT IT HAS TAKEN PLACE."
–

GEORGE BERNARD SHAW
We tend to believe that people have been informed while not ensuring whether the information has reached its ultimate destination. In most cases, a single mode of communication like an oral order or a written instruction may not be enough to convey the message in its entirety.

When all parts of your organisation communicate effectively, it can improve workflow and overall productivity. By making an effort to improve your effective communication channels, you can build a stronger team and growing business.

Workplace communication is vital to an organisation's ability to be productive and operate smoothly.

Bitrix24 presents several tools for business communication which let you stay in contact with your colleagues and stay updated about ongoing work and system events.

internal communication
Improves your internal communications integrating your tools in one place.
Voice and Video Calling

Shared calendars



Email server
activity stream
Employee directory
client communication
A 360 approach of customer service produces effective results.
Email 
Call CENTRE
Live chat and SOCIAL MEDIA

Messengers 



Web forms

marketing tools
Measure, collaborate, automate.
targeted Email campaigns

Social media tracking
Sales pipeline
Team collaboration
Sales analysis