Manage your business not your systems
Bitrix24 CRM software is free for up to 12 CRM users, it comes with all the sales tools a typical small business needs – from quotes and invoices to virtual call center and email marketing. Bitrix24 is the famous CRM for small business available free of cost.

Why are we so confident?
First, our free CRM comes with unlimited contacts, leads, deals, quotes and invoices. Second, integrated telephony and email marketing is included free of charge. Third, we give you free online storage for your files and documents. Bitrix24 CRM software is available in cloud or can be purchased with a lifetime licence for a self hosted solution.

Each company can be equipped to track unpaid invoices, issue quotes, build sales projections, identify lead sources, show agent activity reports and do a lot of other necessary things. With open API and Zapier integration, Bitrix24 works with over 400 most popular business to business services. It helps you with sales AND marketing.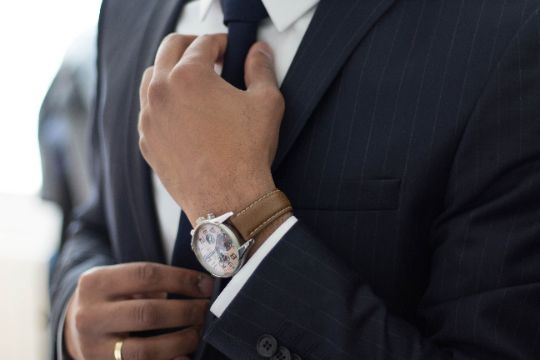 Tasks and project management
Bitrix24 has extensive organizational features for task and project management. Tasks can be created and assigned to others, and the management can view the status of current tasks. The only minor glitch we noticed is that tasks are not closely connected to CRM system and we couldn't figure out how to link tasks to contacts or companies.

Project management features of the product are embedded in the 'groups'. The project management works in a unique way: you've to create a new workgroup for every new project. External users can also be granted access to their relevant workgroups. The good thing is that all tasks, files and conversations are consolidated onto one page, however, we couldn't find any workflow automation.

CRM
Bitrix24 also features a contact management system, which lets you manage and interact with your potential and existing clients, partners, agents and other contacts. The CRM module is fairly feature-rich yet it isn't one of Btirx24's strong points, in fact it lacks several key features such as social media integration.

Other CRM features include reports, sales funnel, dashboards, quotes, invoices, and options to make calls or send emails to individual or group of contacts. CRM can be integrated with several third-party apps including Mailchimp, Xero, Dropbox, and Helpdesk.

Files and documents
Bitrix24 can integrate with Google Docs and MS Office Online, so you can create documents even if you don't have an office suite. Document collaboration is easy as documents appear on the activity stream and other workers can comment on or edit the document, and give feedback. A detailed change log of the version history is also maintained. You can also export documents and files to Dropbox, Google Drive, OneDrive and other cloud file storage vendors.
Online drive and document share
Any company has some files or documents used by almost every employee.  Company Drive is a shared document library of a company, that contains all files company wants to make available to all employees. Upload files from your computer or add a new folder. 

You can configure different access permissions to shared files for different users. The desktop app allows you to sync your files offline.

Built-in telephony
The phone keeps ringing, but you're still a few contacts short of filling in your client database? If only there was a way of integrating your phone system with a CRM! Our telephony solution does exactly that, but wait, there's more: you'll never miss another call or fail to record the client info you received. Track every conversation, then store it directly to our CRM for further use. With Bitrix24, exceptional customer service and better relationships are only a call away.
The newly updated CRM now comes with its own activity streams and new reporting tools for leads, managers and invoices. Thanks to integrations with Zingaya's VoxImplant, web phone calls can now be made and recorded directly from Bitrix24 account without any IP-telephony equipment, server or complicated setup.
Email management and campaigns
E-mail is easily one of the most widespread communication format with clients. You can use one of the standard CRM Marketing templates for e-mail campaigns. Also, you can edit it or create your own template.

You can segment your database and craft different marketing messages to different audiences. And you can fully automate lead nurturing processing, building email sequences and using omni-channel approach to make sure your message is really heard.

Besides email campaign configuration you can test campaign before sending it with the help of Test Mode Recipients option - add any email address here, the test email message will be sent to this email address.
Document and email templates
Creating template-based documents and emails. 

Documents can be sent by email, via the chat window or SMS link without downloading;

Documents will be numbered automatically by a document numbering tool.

The custom document printing function will makes this feature valuable for medium-sized and large companies, which couldn't suffice with invoices, simple quotations and proposals.
Calendar and resource management
Bitrix24 comes with unlimited personal and team calendars, use as many as you need. Most importantly, Bitrix24 let's you superimpose multiple calendars and subscribe to calendars of other employees, teams and departments, to stay on top of things. 

Bitrix24 covers virtually every team calendar scenario. For example, you can schedule recurring events, like weekly team meetings. When scheduling events, you can invite any or all team members and receive confirmations about who's going to attend or not. Reminders are available as well. 
Group chat and video conferencing
The options for real time communication, group chat and video conferencing are the reasons why Bitrix24 prides itself in being a "social" intranet. It has RTC tools, from instant messaging and group chat to phone calls, mobile messaging, video calls and videoconferencing.
Online store
The Bitrix24 online store can be used as a system for managing products, orders, discounts and warehouses.

Orders from the online shop go directly to the CRM, the client can see the entire order history in their personal profile in the shop and all communication with the client is conducted in the CRM and saved in the history
Website builder
No business is complete without a website. Whether you're selling online or need to showcase your portfolio, a website will bring your business into the spotlight. Increase sales and impress your customers with a beautiful website that can be built in less than a minute.

*Design, create, launch - it's a no coding zone.
*Capture and store visitor information directly in CRM.
*Improve user experience with a live chat, callback requests, and instant messengers.
*Create as many pages and sites as you like.
*Be responsive to customer needs with a mobile version.
*Collect data, analyze and improve with integrated Google Analytics.
Data Backup
All Bitrix24 Cloud accounts are backed up daily (both free and paid plans). This means that your Bitrix24 accounts data is protected from any tech issues or any unpredictable circumstances that may happened at our end. Please note that usually these copies are stored for 1 week. If somebody of your employees has deleted data (tasks, CRM records, etc.) and you are Bitrix24 Standard or Professional plan subscriber, you can contact our Helpdesk with data backup restore request (please read the notes below first). 
Social media integration
You can connect your social media accounts with Bitrix24 open channel and reply to messages in Bitrix24 Messenger. 

If there is no such a client in your CRM database, a new lead is created (automatically or manually, depending on which option you've enabled in the open channel settings).

In Bitrix24 you can connect next communication channels: Viber, Telegram , Facebook: comments, Facebook: messages, Instagram, Bitrix24.Network, Microsoft Bot Framework (Skype, Slack, Kik, Twilio, GroupMe, SMS, email, etc.), Live Chat.  There is currently no direct integration to Twitter and LinkedIn.
We use cookies
Cookie preferences
Below you may find information about the purposes for which we and our partners use cookies and process data. You can exercise your preferences for processing, and/or see details on our partners' websites.
Analytical cookies
Disable all
By clicking a submission button, I agree to Consent
Learn more about our cookie policy.
Change preferences
Accept all