Understanding CRM & CMS
Managing your customers, data, and sales effectively is vital, and requires the right solutions. After doing some research on CMS and CRM, I would like to share my findings with you.
Contact relationship management (CRM), contact management system (CMS) … what's the difference?

Each does a little bit of what the other does, but how do you choose between the two?
Three systems you need to run an efficient business
Running a business takes a bit more than luck 
You need systems. Systems to help you cut costs, streamline operations and train your employees.

Let's do a health check on three important systems that you should have in place.

1. Inventory Tracking System
2. Customer Service System
3. Employee Training System
Read more on Bitrix24.com

First steps in using Bitrix24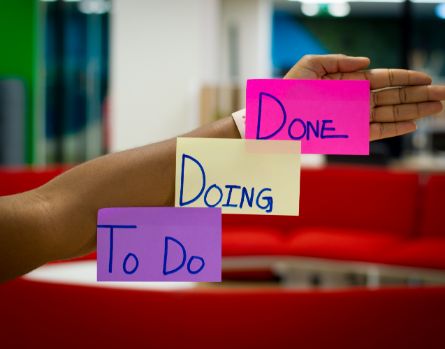 CRM 101
CRM

 Implementation In

7 Steps



It is almost impossible to imagine any successful modern company without customer relationship management (CRM) software. It accommodates the client throughout the whole lifecycle, starting from the initial interaction and ending with the customer becoming a regular. Sales and marketing automation, comprehensive profiles, communication tools, personalized messages, shared calendars, instruments for reporting and analysis make it irreplaceable when it comes to handling your business-customer relationships.
The plan
You need to choose the right application, gather a team, plan your budget and strategy, assign tasks and delegate resources, put your system through numerous tests and train your employees. Read more...
The Fullview team believe knowledge is power! Check out our ever growing range of videos on our
Youtube channel